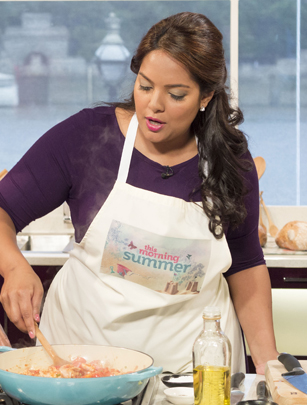 Shelina Permalloo
Who? Shelina won MasterChef in 2012 and has been a success in the food industry ever since.

She's published her own cookbook 'Sunshine on a Plate' and is currently writing recipes for book number two, can be hired for private dining and has been working at Michelin restaurants such as Nahm and Benares.

And if that's not enough, she's popped up at various food festivals, been spotted cooking on This Morning and is currently writing a blog for The Huffington Post - what a busy bee!