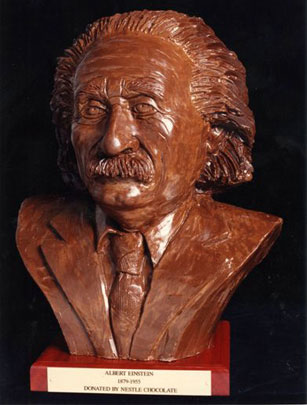 We can't believe it's chocolate: 13 amazing chocolate creations
Are you ready to have your mind blown? Want to see some of the most amazing chocolate creations ever Yes? Well, it's time to start clicking!

From chocolate shoes to chocolate roses, from a scary chocolate skull to a rather impressive chocolate wedding cake, we've got lots of amazing chocolate creations to feast your eyes on.

Some of them are just too good to believe that they are in fact made from chocolate. Click through to turn your world chocolatey...