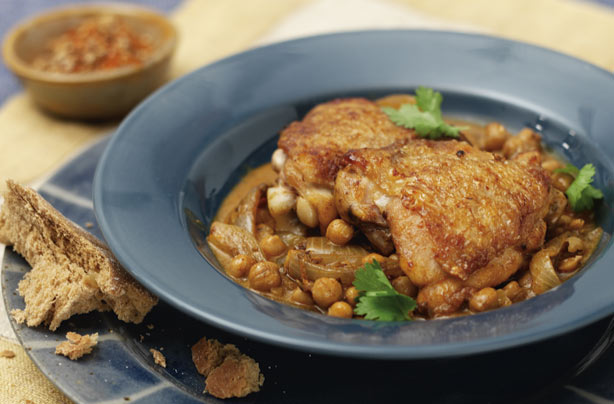 Mellow-spiced chicken and chickpeas
You will need:
410g tinned chickpeas
Had a hard day? It's easy to break healthy-eating resolutions and cheer yourself up by eating stodge, but this warming dish of chicken and chickpeas is comfort food which is good for you, too. Serve the golden chicken thighs on top of a delicious chicken and chickpea broth with a swirl of yogurt.