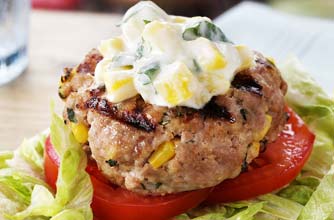 Phil Vickery's turkey, basil and corn burgers
You will need:
2tbsp tinned sweetcorn
If you're bored of the same old beef burger, swap it for turkey and corn instead. These burgers are much healthier than regular burgers and with calories thanks to the lean turkey mince. Plus the sweetcorn helps towards your 5-a-day.
Get the recipe: Phil Vickery's turkey, basil and corn burgers