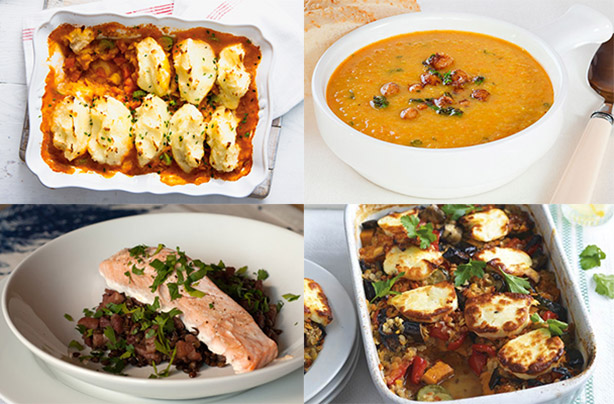 40 ways with lentils
Lentils are a brilliant ingredient to keep in your kitchen cupboard. They're nutritious and versatile, so to show you just how many things you can make with them here's 40 different recipes using lentils.

Red, green, brown and puy lentils are all a great source of protein, iron, calcium and B vitamins. Add them to soups, stews, curries and as a veggie alternative to meat in our lentil pie, Balti curry or delicious vegetarian lasagne.

A bag of lentils can go a long way. So if you're looking for cheap and healthy recipes that will feed the whole family, have a look through our 40 ways with lentils for some inspiration...