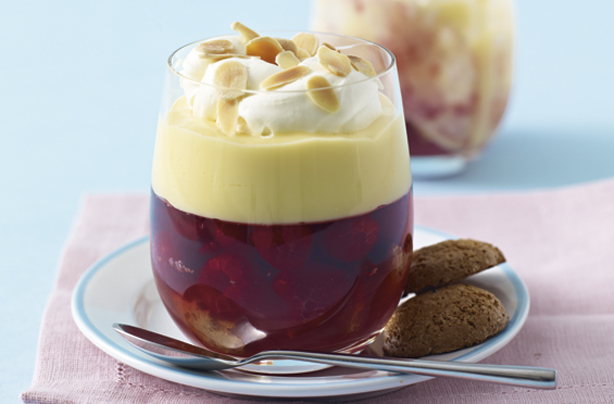 Wimbledon recipes: Classic summer British treats
If you're planning on making the most of Wimbledon this year these recipes are a great place to start. From strawberry cake to tennis cupcakes, we've got so many delicious Wimbledon-inspired recipes to try.
We just love an excuse to get the family together and Wimbledon is a great one. With strawberries in peak season and Pimm's in the cupboard, it's time to roll up those sleeves and get creative with these must-make recipes. We've got sweet bakes, luxurious desserts and some savoury favourites in there too.
Click to see how you can eat your way through Wimbledon...
First on the list is this Bakewell trifle. This recipe brings the best of both classics together to create one mouth-watering dessert. The cherry, almond and Amaretti flavour from the Bakewell is captured in each trifle layer of jelly, custard and cream. Mmmm...
Get the recipe: Bakewell trifle