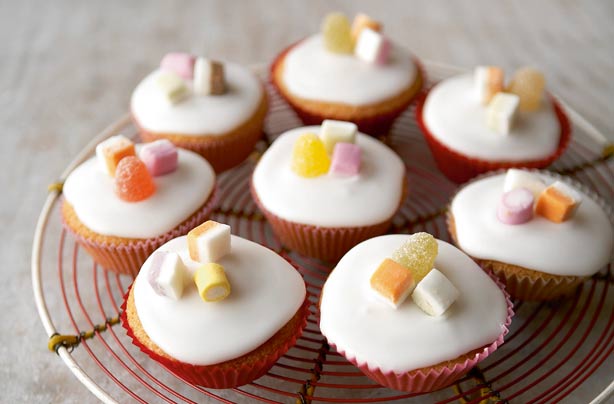 School holiday bakes
Need a way to keep the kids entertained during the school holidays? Get them in the kitchen! Baking is the perfect way to keep your children busy during the break and they'll learn valuable skills like mixing, measuring and timing along the way.
Not only will you create a delicious treat, you'll create fun memories together that will last a lifetime!
The recipes we've chosen are all easy for little hands to get involved with, but they'll still require a bit of adult supervision now and then.
First up are Mary Berry's fairy cakes. Who better to learn the art of baking from than Mary Berry herself? This scrummy fairy cake recipe is great for kids as it uses the easy all-in-one method - just bung everything in a bowl, whizz it up and you're ready to put the mixture into cases and bake.
Get the recipe: Mary Berry's iced fairy cakes