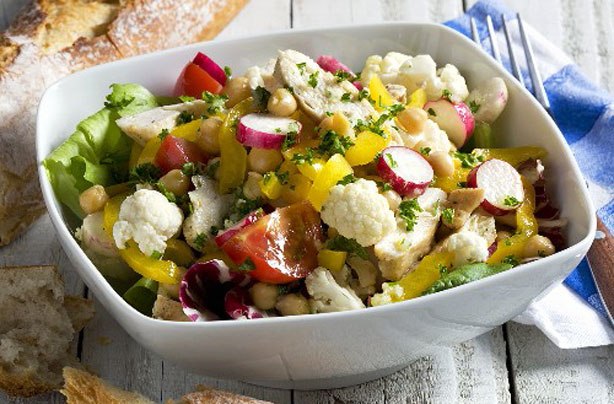 11 no-cook dinners for summer nights
When it's hot outside the last thing you want is to switch the cooker on or fire up the hob. Try our no-cook dinners instead - strictly no oven required!
Balmy summer nights are few and far between in Britain - so we want to make the most of them instead of sweltering in the kitchen. Our no-cook dinners are perfect for hot summer evenings. Choose from filling salads, easy couscous and chilled soups.
Put down the apron, grab the wine out of the fridge and head out into the garden to eat with the family.
Click through all our quick no-cook dinners for summer nights...

First on the list is this delicious and easy cauliflower and radish salad. There's no oven required to make this hearty salad. It's made with crisp raw cauliflower and radishes, red pepper and chickpeas which are all tossed together with a creamy dressing.
Get the recipe: Cauliflower and radish salad