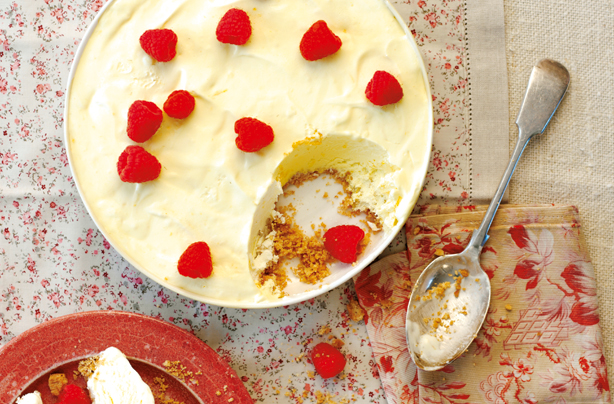 19 frozen treats to make at home
Who doesn't love a frozen treat on a hot day? From healthy fro-yo to seriously indulgent sundaes, we've rounded up our favourite frozen treats.
When you've got friends and family coming over for a summer gathering, don't slave over a hot pudding - make one of our frozen desserts like ice cream cake, parfait or even a chilled tiramisu, instead. Planning a morning in the kitchen with the kids? Why not make lollies, frozen yogurt or even fruits-on-a-stick together? Healthy and delicious - as well as fun to make.
If you're an ice cream or lolly fan, you're going to love our collection of frozen treats.
Click through to see them all...


First on the list is this easy lemon ice cream cake. Cake AND ice cream in one dessert - what's not too love? This heavenly pud has a crumbly biscuit base and a lemony top. Make it ahead of time.
Get the recipe: Lemon ice-cream cake