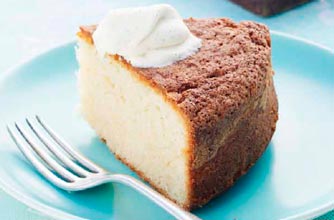 Cornish clotted cream cake
Clotted cream cake is moist and flecked with vanilla seeds, perfect on its own, with vanilla cream or a fruit compote.


Why so easy? When it comes to decoration, sometimes simpler is better. Let your taste buds do the talking and simply add a dollop of clotted cream on top.


Get the recipe: Cornish clotted cream cake