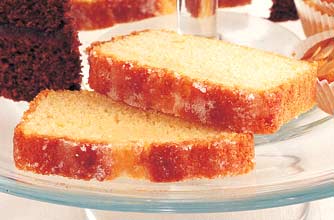 Mary Berry's lemon drizzle cake
Who doesn't love that sherbet-like zing of sweet and sour lemon cake? This is one of our all-time most popular recipes ever and it's not hard to see why when you've tried it.
Why so easy?
This recipe by baking queen Mary Berry requires no icing skills whatsoever, which can only be a positive in our books. Simply combine the drizzle mixture ingredients and pour over the top of your warm cake to get a really fabulous flavour in seconds.
Get the recipe: Lemon drizzle cake