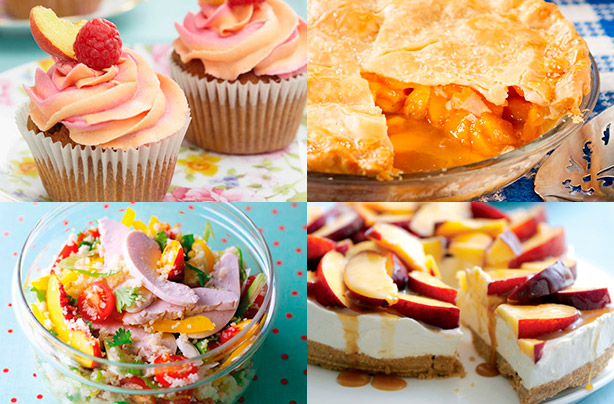 10 ways with peaches
Ripe and juicy peaches are one of our favourite fruits. They're not in season all year round, so make the most of them in summer with one of our delicious peach recipes.

From classics like peach pie and a peach-topped cheesecake to savoury dishes like salads and couscous, we've got lots of fun and delicious ways to use this gorgeous stone fruit. Why not try whipping up a batch of peach and raspberry cupcakes or a Bellini made with fresh peach juice? Our recipes will give you lots of summertime inspiration.

Peaches are at their best from late July - September, so grab them while you can. Click through to see all our 10 delicious ways with peaches...