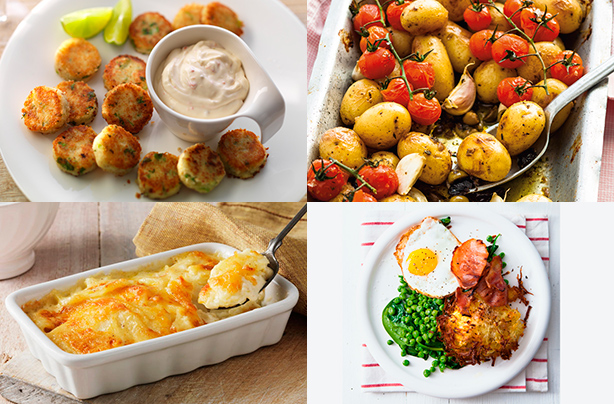 50 ways with potatoes
Spuds at the ready! If you've got a bag of potatoes in the cupboard then you can make one of these 50 delicious
potato recipes
, from homemade chips to the best potato salads.
Potatoes are one of the cheapest and most versatile ingredients around, so it's always worth having a bag in the cupboard. Learn how to make classics like cottage pie, perfect roast potatoes and potatoes dauphinoise, or try your hand at something different like Hasselback potatoes and gluten-free cake made with mash!
Potatoes are a rich source of vitamin C and a great addition to family meals.
Have a look through our 50 ways with potatoes for some fresh cooking inspiration...