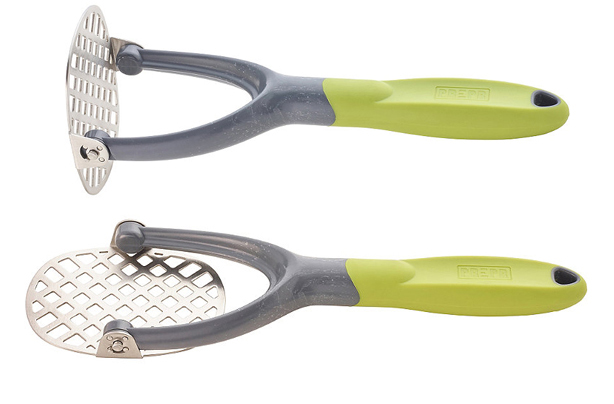 Best kitchen gadgets under £50
We've rounded up 50 of the best kitchen gadgets that are all £50 or under. If you're looking for a new gadget to complete your kitchen, look no further.
Ever feel like there's just not enough time to get everything you want to do, done? We know the feeling! One of the ways we like to help ourselves be more productive is to use nifty kitchen gadgets that save time and energy.
This collection of handy food equipment will make your life just that little bit easier, and some of them are just purely for fun (we're talking homemade ice cream in minutes and chocolate fondue!).
Click through to see all of our favourite gadgets under £50...


First on the list is this easy to use
potato masher from Lakeland (£7.99)
. This mind-boggling masher will fit into your kitchen draw with ease. It won't get stuck, or block the draw from opening - no, in fact this nifty little masher folds flat. Isn't it amazing? This handy gadget is avaiable at Lakeland from Sept 2016.