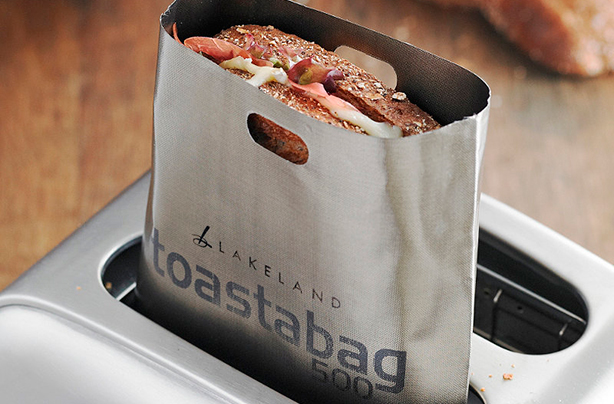 Lakeland Toastabag, £6.59
The cheap alternative to a toastie maker,
Lakeland's Toastabags
fit straight into your toaster without the need for an additional appliance. They're reusable and can be thrown in the dishwasher, freezer or microwave if the fancy takes you. Simply make a sandwich as usal, drop into the toaster and remove after a few minutes to reveal the perfect toasted treat. Note: Cheese is always necessary.