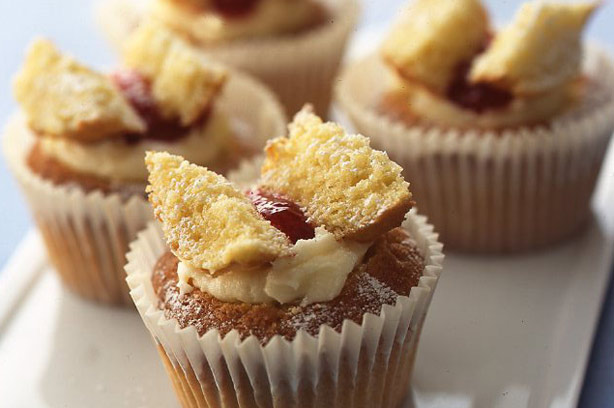 Easy baking recipes for kids
Find lots of easy baking recipes to make with kids, including simple all-in-one cakes that you can make and decorate together, easy tray bakes and biscuits.
These recipes are a great way to keep your little ones entertained over the weekend or holidays, or a good way to spend a rainy afternoon. Teaching kids how to bake is a great way to get them started thinking about where food comes from and how it's made, plus with all the mixing and decorating, it's a great way to practise some key skills like co-ordination and counting. Our simple baking recipes are child-friendly and perfect for all ages, with a little help from you, of course.
Our baking recipes for kids include fun recipes from celeb chef Annabel Karmel and from mummy blogger Anneliese, who knows all about cooking with kids. Plus, we've got some step-by-step recipes in there for you too, showing exactly which bits the kids can get stuck into.

Click through to see all of our easy baking recipes for kids. We're sure you'll find one to suit you and your little ones...
These butterfly buns are a real classic to make with your little ones. Filled with cream and jam and topped with sponge 'wings', your kids can really get involved in baking these sweet cakes (as well as eating them).
Get the recipe: Butterfly buns