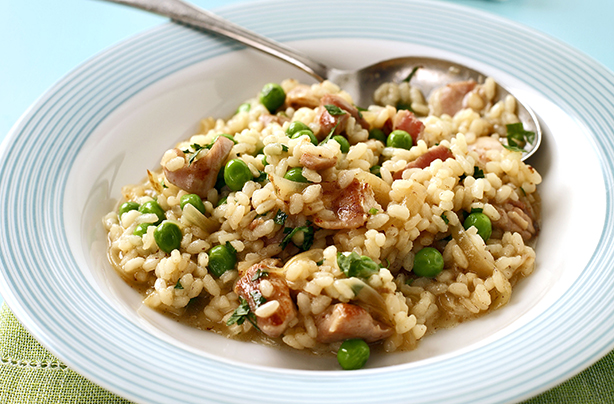 Chicken and bacon recipes
We've rustled up some of our favourite chicken and bacon recipes for all of your weekly dinner requirements! These recipes are not only delicious, healthy and quick to make, but some of them are also a great way to use up any
leftover chicken
from your Sunday roast throughout the week - what's not to love? Even better, you won't find yourself delving too deep into your pocket to make them, as they're all so very cheap!
Chicken and bacon go together perfectly in so many combinations but these are just a few that we think you and your family will enjoy. From pasta to rice dishes, a 10-minute quick lunch to an indulgent family meal, these recipes suit everyone.
They're great for a busy family as a mid-week meal and include a variety of vegetables - the perfect way to sneak them into the kids. Since they can be ready so quickly, you won't find yourself wasting any precious time throughout your week - result!
We especially like how these recipes give what could be quite ordinary dishes a bit of a twist, with little added extras such as the mushrooms in our Carbonara, some Dijon mustard to give our baked chicken a hearty flavour or the crunch of the Savoy cabbage in our pasta dish, all of which make the meals that bit more satisfying and tasty.
These added touches make all the difference to your meals and could brighten up your week. Although, if our chosen vegetables aren't to your fancy, don't be afraid to switch them for others; these dishes are so versatile, they work well with all kinds of different flavours.
First on the list is a wholesome, tasty
chicken and bacon risotto
which is also pleasant on your pockets using pudding rice instead of risotto rice to save you some pennies! It's a quick and easy meal to make for hungry tummies and the frozen peas are a great way to add in some greens and an extra bit of bite.