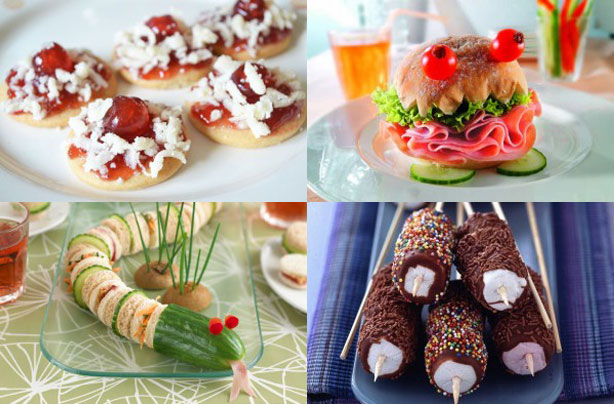 Kids' party food ideas
If you're throwing a party for children and need fun, quick and easy party food ideas, have a look at our brilliant kids' party food recipes. We've got lots of quirky recipes to inspire you, including funny face pizza, snake sandwiches and even pizza biscuits.

The kids are going to love this fun and colourful party food selection. We've got plenty to keep them entertained like our turkey munchkin sandwiches and stripy picnic rolls, which are ideal for lunch time parties. Some of the recipes are so simple, you could even get the kids to help you make them.

Most of these recipes can be made in bulk which is ideal if you're catering for a lot of hungry children in one go.

Click through to see all of our quick, easy and fun ideas?