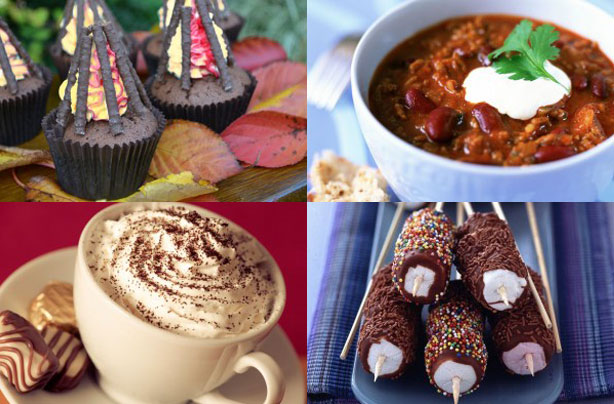 Warming recipes
Bonfire Night is one of the most fun days of the year. It's also a delicious time for food.
Gone are the summer salads,
Bonfire Night recipes
are all about warming comfort food and naughty sweet treats.
So if you're throwing your own fireworks party at home or if you're heading out to a display, whip up one of our tasty recipes to keep your family nice and warm - and well fed.
From rich soups to classic chilli con carne we have the savoury options covered. Jacket potatoes are the ultimate Bonfire Night food and we have some delicious and easy filling ideas including our moreish bean-topped jacket potatoes.
But what about the sweets? Treacle toffee, toffee apples and melted marshmallow - it may not be the healthiest of days but it's only once a year, right? If you want to bake something special, a traditional spiced Parkin cake is always a winner this time of year.
See something you like? Add it to your very own online
Recipe Book
. It's free and so simple to set up, you simply sign in with Facebook and click to save any recipe you like the look of and there they are - all in one easy place.
Whatever you're making, have a fun night!