You are here:

Sticky toffee pudding
Sticky toffee pudding recipes
Need a quick and easy pudding that the whole family will love? Try this classic dessert with Bramley apples and creamy…

Total time: 11 mins

(plus standing)

Everybody's favourite pudding is brought bang up-to-date as a cupcake. This recipe has 2 alternative toppings: either…

If you can never make up your mind between sticky toffee pudding or a chocolate dessert, then Rachel Allen's tasty…

Sticky toffee pudding is a classic dessert. Check out Phil Vickery's special recipe for a twist on the much-loved cake…
New recipes
A good old fashioned winter pudding…
Your favourite sticky toffee pudding recipes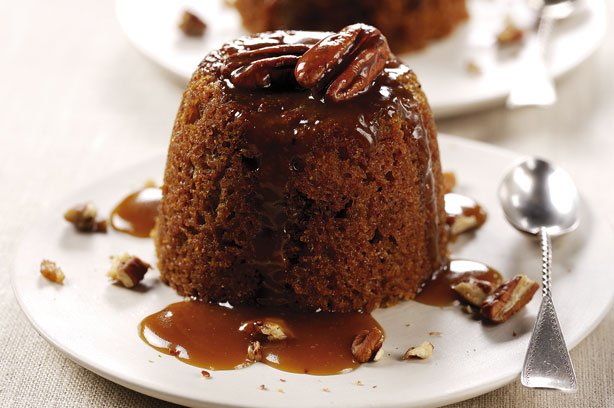 OK, sticky toffee pudding isn't going to help you with your diet. But it is one of those desserts that's hard to resist. Simple to make, try our delicious sticky toffee pudding recipes for a special occasion - how about Christmas Day? You like...
Latest Sticky toffee pudding collections
Liked our recipes? You'll love these...