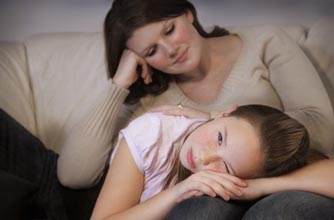 This is a big step and not one to take in the middle of emotional turmoil. If you're still very angry, hurt or confused you are not ready to make this decision .
So ask yourself:
1. Have you given yourself enough time to consider this properly?
2. Are you sure that this relationship is over and there's absolutely nothing you or your partner could do to save it?
Warning:
'Breaking up is not an easy way out,' says Paula Hall. 'You still have to 'get over' what he did. And if it's a long term relationship with children involved, you'd be wise to get professional help before making this decision.'
More help and advice
-
Relate
offers relationship counselling and support
-
Dr Phil's website
-
Your relationship problems answered
-
Tips to put the spark back into your relationship
-
Tell us your secrets or read others' confessions
Continued below...
You could also try reading
-
After the Affair (Relate guide)
by Julia Cole £6.99
-
Relationship Rescue: Repair Your Relationship Today
by Dr Phil McGraw, £5.99