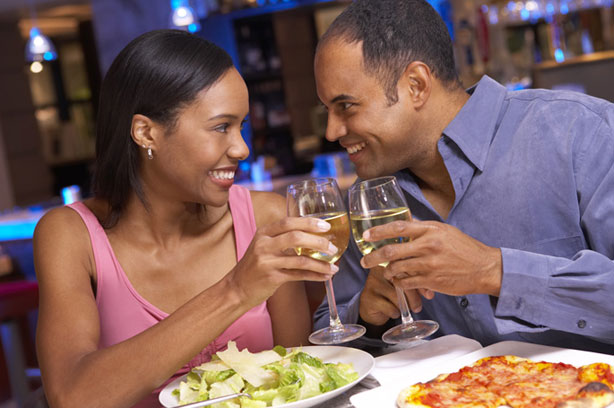 6. Go on a date... together
Arrange to meet somewhere, arrive separately, then pretend it's the first time you've been out together. Find out about each other again - tell each other stories about when you were young. This will remind you what you used to see in each other.
7. Talk to each other
Turn off the TV and have a chat. Talk about stuff that you both like - films, books, cooking, gardening, DIY, anything as long as you talk. Communication is one of the biggest parts of a relationship and not talking will cause you problems.
8. Say thank you
We show gratitude to strangers and people we work with all the time, but it's easy to forget to do the same for our partners. A small gesture of thanks, whether it's saying thank you for emptying the cat litter, cooking a nice meal or just for being there goes an awfully long way.
9. Make time
We all have busy lives and even evenings can be taken up with lots of chores or work. So try to spend just 10 minutes alone together every day to find out what each of you have been up to.
10. Send a card
Communication doesn't necessarily have to mean talking. Write down some heartfelt words in a card and then post it. We all know how much we like getting nice post, rather than bills, and something as personal as this can make a big difference.
- Next:
How saying three words can make a difference
Continued below...
More help and advice
-
Send your partner a hug!
-
50 top tips to boost your sex life
-
Your relationship problems answered