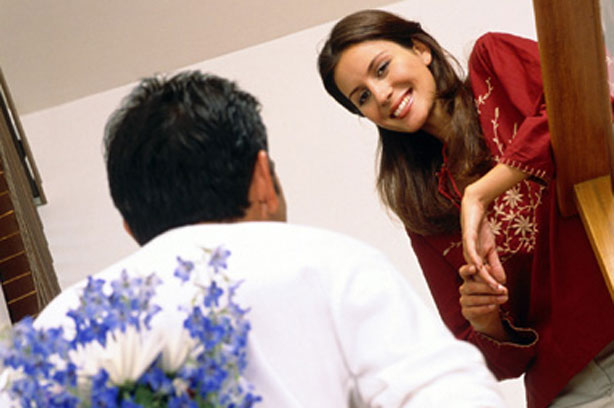 26. Buy flowers
Whether you're a man or a woman, flowers say that you care. If you're buying them for your fella, then try and get blooms that are more manly - your florist should be able to help. If you don't think they'll go down well, why not buy him a chilli plant, or something for the garden instead.
27. Remember the good times
Think about great holidays you've had together, funny nights out or weekends away. Not only is this a way to have fun, but you'll also remember why you got together in the first place.
28. Focus on the here and now
When things aren't going brilliantly, it's easy to look at previous marriages or relationships and compare your current situation with them. Try to avoid this at all costs, because not only is this impossible, it's extremely unhealthy. Think positive and about the present and the future!
29. Make yourself happy
If things aren't going well in your relationship, look at yourself and how you feel. Now try and do some things to boost your own self-confidence and mood. If you're happy, the chances are it will rub off on your partner.
30. Flirt with each other
Flirting is what relationships are built on at the start. Then, as we get older and spend more time together, flirting stops being important. So why not start it up again? It doesn't have to be much - just something small that makes your other half think, 'Ooooh!' A word of warning - make sure you confine your flirting to each other.
- Next: Dressing up and going dancing and pep up your relationship
Continued below...
More help and advice
-
Send your partner a hug!
-
50 top tips to boost your sex life
-
Your relationship problems answered