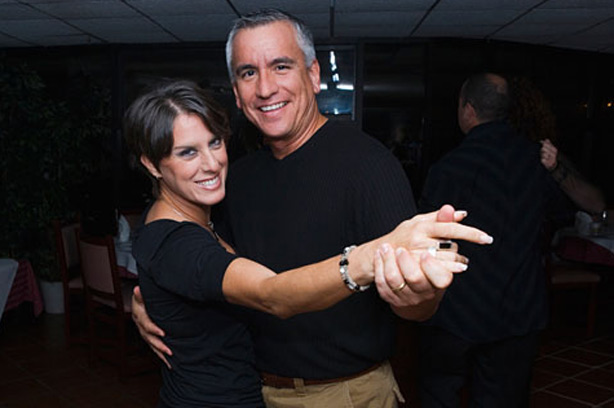 31. Dance
It doesn't matter what sort of music you like listening to, just put it on and encourage your fella to get moving! It's not as if he's got anyone to be self-conscious in front of, when he's in his own living room. Not only does dancing make you feel happier and give you more energy, it's a good way to do something together and touch each other.
-
More fun ways to exercise
32. Write a book
No, we're not talking about a novel. We mean buy a blank notebook and write a note to your fella saying something loving or caring. Then put it in his bedside cabinet and, once he's read what you've written, ask him to do the same in the notebook at some point and put it in your bedside table. Eventually, you will have a book full of loving messages that you can both look at.
33. Surprise each other
It doesn't matter how much people try to convince you otherwise, everyone loves a little surprise. So do something for your partner - it can be as simple as doing a household chore that isn't normally your responsibility, or something bigger like booking a weekend away. But whatever it is, just do it.
34. Dress up
We all know how easy it is to slope round the house wearing an old T-shirt and tracksuit bottoms and looking at him in his football top and ripped jeans doesn't exactly inspire passion, does it? So make an effort and put some nice clothes on, even if it is just to eat dinner in. You may sudden;y see each other in a different light.
35. Wash up
Dishwashers have become an indispensable part of our lives now, haven't they. Now we want you to forget the dishwasher for one night a week and wash up by hand... together. It will mean you have to interact with each other and should end up talking about things that you normally don't bother passing on. Go on, try it!
- Next:
How banning work can help boost your relationship
Continued below...
More help and advice
-
50 top tips to boost your sex life
-
Your relationship problems answered