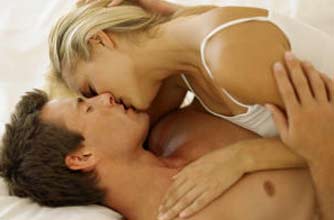 Women describe orgasm in a variety of ways, depending on how they interpret the sensation, how sensitive they are and what sort of stimulation they're using.
What do orgasms feel like?
One woman admitted that, after losing her virginity, her climaxes felt like little panic attacks. Then later she grew to enjoy the feeling as she become more comfortable with sex and less guilty about whether it was something she, 'as a nice girl', should be doing.
Other women may, at times, feel their orgasm all over the body, reverberating through their skin, while some may feel a more contained pulsing sensation between their labia.
Battery- or mains-powered vibrations tend to give a more immediate orgasm with stronger contractions, but that doesn't mean a woman will prefer the sensation to a slower build-up and a milder orgasm with her man.
- Next: How to get an orgasm
More on Sex & relationships
-
50 top sex tips to spice up your bedroom action
-
What's your sex style?