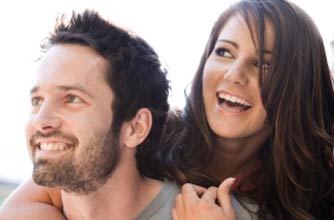 All relationships go through different stages and cycles, whether we realise it or not. Are you madly in lust, or passionately in love?
Do you adore or hate each other, or are you simply going through a period of feeling irritated and sick-to-death of one another?
As Denise Knowles from
Relate
says: 'All good relationships are destined to go through ups and downs no matter if you've been together two years or 20 years.'
So what stage is your relationship at, and where are you heading next? Here's what you need to get through both the good times and the bad.
1.
The Romance Stage
2.
The Reality Stage
3.
The Commitment Stage
4.
The Resistance Stage
5.
The Resolution Stage
Continued below...
More on Sex & relationships
-
He's having an affair - what next?
-
Your relationship problems answered
-
Tips to put the spark back into your relationship