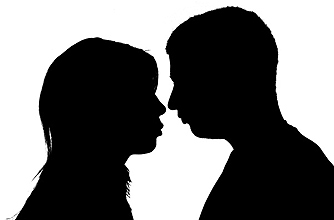 'My old boyfriend called me out totally of the blue a couple of weeks ago.
It was lovely to hear from him until he dropped an almighty bombshell. He found out he's got chlamydia and the doctor reckoned he's had it for quite a few years.
He's been ringing people who he's slept with in the past 5 years to tell them he might have passed it on and that includes me.
I've been with my new husband, Dave, for 3 years and the thought of having to admit I've got an STI is awful.
I know I need to get myself tested but I feel really embarrassed about getting it done - it's not something you want your friends to find out about, is it?
Worse still, I might have passed it on to Dave, because we don't always use condoms - he'll blow his top if he thinks he's caught something.'
Chrissy, 33, NewcastleWhat do you think about Chrissy's confession? Have you experienced anything similar? Have your say in the Comments section below...

- Read the advice of our sex expert, Dr Petra

Have you got a secret of your own? Send us your story
Continued below...
- Names have been changed