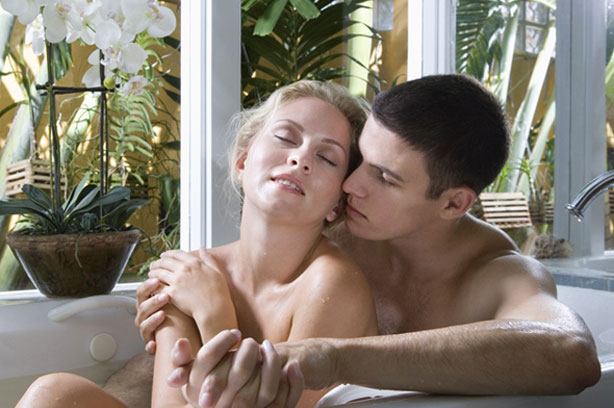 3. Have a bath... together
Plan to have a lovely hot bubble bath together next time you put baby to bed. Having plenty of bubbles in the bath means that you'll be able to be naked together in front of your partner without feeling that you're showing off your post-baby body before you're ready to.
4. Don't wait up
Try not to have sex in bed last thing at night. You may be more likely to doze off than indulge in a bit of rough and tumble. The living room, early evening after baby/children have gone to bed, or anywhere else in the house that's not your bedroom will encourage passion and let you experiment with positions.
Discover when your natural energy patterns are compatible. This involves finding out when you both have the most energy and inclination for sex during a normal day. If this doesn't exist during your working week, try weekends.
- Next: Have fun with condoms to get things going
Continued below...
More help and advice
-
Top tips to boost your sex life
-
Dr Petra answers your sex problems
-
Bored with the missionary? Try our top 10 sex positions