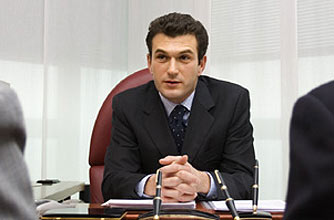 If you've decided that the marriage may be at an end, you will need legal advice to explain your options, help you understand what happens next, the possible results and the arrangements that will need to be made.
When a marriage breaks down, there are likely to be issues about the arrangements for the children, the home and the finances.
Choosing the right lawyer is far from easy but is an important decision. No one likes the idea of the money, but good advice costs and not getting advice or getting poor advice might end up costing you even more. Here are tips on what to look for:
1. Where to look
Get a personal recommendation if you can. If this is not possible, look at using a family solicitor who is a member of Resolution. Resolution is an association of family solicitors.
Resolution members are not only experts in family law - they have also signed up to a Code of Practice that agrees they will sort things out without getting into big arguments.
More details about Resolution can be found on
their website
. Don't worry about seeing several solicitors before you make up your mind.
2. A matter of trust
Don't forget you're not looking for a counsellor, but someone you can trust to look after your interests, give you sensible advice and not just tell you what you want to hear.
It doesn't matter how sympathetic and understanding a lawyer may be, remember this is not their main job.
They are there to offer you sound financial advice, but to do so in a supportive and informed way, so that you feel involved and not too separate from the process. You need to feel that you can work with them and that they are 'on your side'.
Continued below...
- Next: Ruth Bross' top three tips to help you find a divorce lawyer