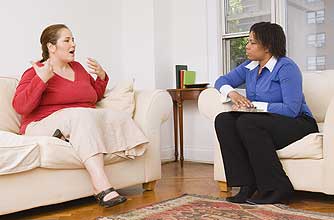 It may well be that as well as legal advice, you require some emotional support during the divorce process.
Continued below...
This could be in the form of counselling or family therapy for you and also for your children who may be finding the breakdown of their parents' marriage difficult. Your solicitor will usually be able to recommend a counsellor.
You may also require other advice such as information about entitlement to welfare benefits, housing advice or tax advice. Again your solicitor should be able to provide contact details.
More help and advice
-
Divorce and how to tell the kids
-
What stage is your relationship at?
-
Tips to put the spark back into your relationship
-
Dr Pam Spurr answers your relationship problems