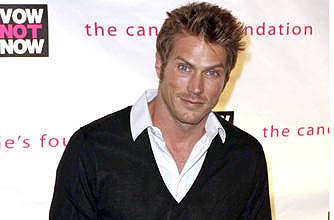 Continued below...
The man: Smith Jerod
The actor: Jason Lewis
Handsome Smith was the first nice man that Samantha fell in love with. She met him at a restaurant that only served cold food where he was working as a waiter. Even though Smith was 20 years younger than Samantha, this didn't stop the naughty twosome getting up to all kinds of mischief!