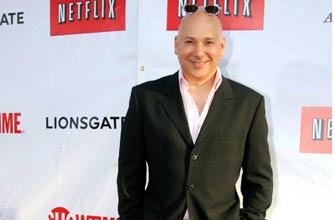 Continued below...
The man: Harry Goldenblatt
The actor: Evan Handler
After a traumatic break up from her ex-husband Trey, Harry was exactly what the doctor ordered for Charlotte! However, even though he was dependable and loving, because of his looks Charlotte kept Harry a secret. She soon realised the error of her ways and eventually married him.