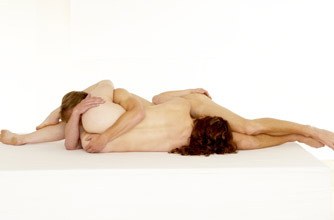 How to do it...
This oral position is basically the same as the '69', in that it allows both of you to pleasure each other at the same time. Each of you lies in a semi-foetal positon with your head by the other's privates, giving easy access to do what you like with them.
One tip - don't concentrate too hard or you might forget to enjoy yourself!


What's great about it?
You both get equal pleasure at the same time.