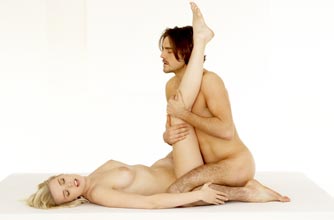 How to do it...
This is the basic man-on-top position but with a bit of a difference. You raise one leg up in the air and hold it by his ear or rest it on his shoulder - you can even swap legs throughout if you're feeling adventurous. This will allow for deeper penetration - all the better for you!
What's great about it?
You just get to lie back and relax - he does all the work.