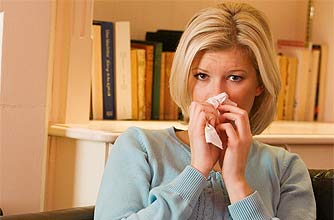 How you may be feeling
Remember, it's early days and you'll probably be feeling very vulnerable emotionally, numb and in shock. Most people feel a rollercoaster of emotions now. You may feel:
Very angry and resentful as the dreams and hopes you had for your future are gone.
Embarrassed and ashamed that what you thought was a solid marriage is over. You may not want to share your feelings with others.
In denial that the relationship has actually ended. You can't imagine life without your partner and feel complete loss.
Guilty. That somehow it was your fault, even if it wasn't.
How to get over a break-up: expert tip
Denise Knowles, Relate Counsellor says: 'Don't worry. All these very different reactions are perfectly normal. A relationship split is like a bereavement.
You may feel huge loss, be in complete shock, feel numb and long for what you had. Hundreds of questions keep running through your head.
Or you may be filled with anger towards your partner, and blame them for ruining everything. You'll be shattered both emotionally and physically so don't push yourself too hard.'
Continued below...
Key steps to take
You need good support at this stage. Do talk to someone close to you, a friend or family member. It will help keep things in perspective.
Don't beat yourself up. Just because your relationship is over, doesn't mean that you were wrong to trust your partner or that it was your fault.
Don't push yourself too hard. Try not to worry if housework isn't finished or the ironing is piling up. You really need this time for yourself.