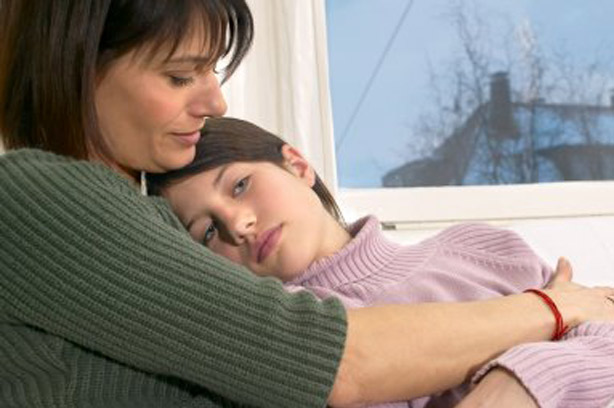 How you may be feeling
Lacking in confidence. A break-up can really give your self esteem a knock.
Worried about your future and overwhelmed by the decisions you have to make.
You'll probably feel more able now though to open up and talk more freely about your feelings.
How to get over a break-up: expert tip
Denise from Relate says: 'It's so important to tell your children the right way. Your children, if you have them, are the most important issue you will have to deal with during the divorce. They have to live through this split too and it can be a very difficult time for them.
Show a united front when explaining the break-up to them. Speak to your partner first and decide on what you are going to say. Don't put each other down in front of the children. Explain that mummy and daddy can't live together any more, but that they both love you very much and want to be with you whenever possible.'
Continued below...
Key steps to take
Keep looking after yourself. You may be finding it difficult to sleep as thoughts and questions play over and over in your mind. You may not be eating properly either and so your emotional state can impact on your general health. Take a multivitamin daily and try to grab sleep if and when you can.
See your GP for support. Anti-depressants can help short-term if you're feeling very low and are particularly good when used in conjunction with talking therapy/counselling.
Start to prioritise. You'll probably feel ready now to at least address practical problems. Where you will live, arrangements for the children and finances so see a solicitor for advice or visit Divorce Aid for free independent help, legal and emotional advice.