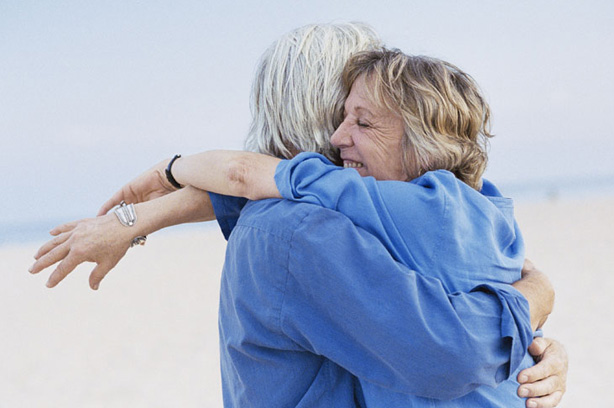 How you may be feeling
You've accepted that the relationship is over and that you're going to be OK.
Your confidence will be getting back on track
You may be ready to meet a new partner
You're not looking through an emotional haze any more so can make clear decisions
How to get over a break-up: expert tip
Denise Knowles, Relate counsellor says: 'Don't rush it on the relationships front if you don't feel ready though. Well-intentioned friends may have been trying to pair you off with people for the last year, but you may not want to go through the ups and downs of a relationship right yet, and that's fine.
You may decide you just want to meet people casually, that's fine too. You'll know when you're ready for a serious relationship again, but you don't have to be in a long term, committed relationship to be happy in life.'
Key steps to take
Make those big decisions now. If you do still want to move, or start a new job, why not go for it?
Accept you'll still feel low sometimes - everyone will assume that two years on you must be OK, but it's natural that you'll have the occasional glitch. You may bump into your ex and it all comes flooding back, for example. Just accept that that was then and this is now.
Be proud of yourself - you've got through this and you're still you inside. Still lovable. You've done a lot of thinking, a lot of grieving and learnt an awful lot about yourself because of it. So give yourself a pat on the back... you deserve it.
More help and advice
-
Divorce: what happens next
-
Relate
: can offer support, advice and provide counselling. To find your nearest Relate ring 0300 100 1234.
-
The Samaritans
: for 24 hour confidential emotional support ring 08457 909090
-
Citizens Advice Bureau
: for free help on legal, money and housing issues
-
Parentline Plus
: can give you advice on helping you and your children cope with a break-up
-
Divorce Aid
: for free independent help, legal and emotional
Worth reading
-
Moving on: Breaking up without breaking down
by Suzie Hayman by Vermillion
-
Starting Again
by Sarah Litvinoff (Relate) by Vermillion
Continued below...
Where to next?
-
Celebrity break-ups
-
Gavin Henson and Charlotte Church split
-
Coping with divorce