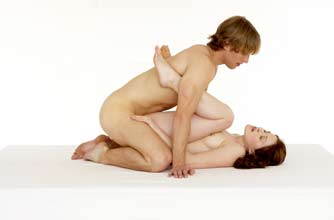 How to do it...
Lie on your back with your knees bent up to your chest. Your man then kneels behind you and enters you. You can pull him towards you by clasping your hands behind his bum and rest your legs by his armpits or push your feet against his chest.
What's great about it?
If your man is quite well endowed, this position will make it easier to 'accommodate' him.