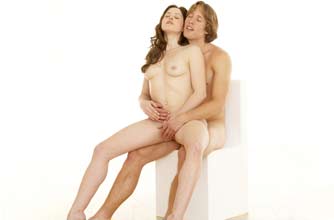 How to do it...
This position needs to be performed on a chair with no arms.
He takes a seat and you climb aboard, but facing away from him. You begin with him touching you as you guide his hand around your genitals. Then when you're both turned on enough, he raises you up and lowers you down on top of him.
You then rock back and forth to give you both a really explosive orgasm.
What's great about it
You get great foreplay as well as great sex and it can be done anywhere you have a chair!