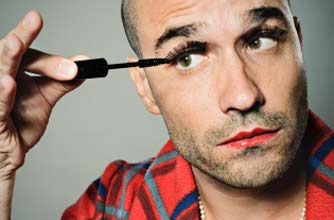 I have been a cross-dresser for years. No one ever knew. I was very careful.
But when on holiday in Las Vegas I stepped out in drag to have a smoke while my wife was gambling on slot machines. When I returned she was in the room. We were face-to-face. She freaked out, even more when she realized the woman was me. She couldn't believe it and refused to talk about it. She wants me to go to counselling and 'get help'.
I appreciate the fact that I was keeping a secret. But for a good reason I knew no one would understand my 'need' to cross-dress. I only do it occasionally and no one gets hurt.
She says if I don't get help she wants to separate. Maybe I should let her go and look for someone who can relate? What should I do?
KelvinWhat do you think about Kelvin's confession? What do you think he should do? Have your say in the Comments section below...
Continued below...
- Have you got a secret of your own?
Send us your story
-
Read more shocking secrets