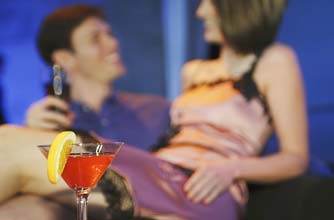 I'm really worried about my friend. Recently her boyfriend was put in prison for abusing her. She's been beaten by him more times than I can remember.
She says she wants to get back with him when he's out of prison because she loves him. She hasn't had the easiest of lives, when she was just 11 she was sexually assaulted by two men in a park and uses this as her excuse for being a bit wild.
But recently things have got worse. She's started sleeping around and basically throwing herself at anyone who'll look. I also know that she's been taking cocaine.
I'm really worried so any help would be great. Please, I know someone out there can give me some advice for her.
Helen
What do you think about Helen's confession? How can she help her friend get back on track? Have your say in the Comments section below...

Have you got a secret of your own? Send us your story
Continued below...
Read last week's secret:
'My daughter's the product of my affair'