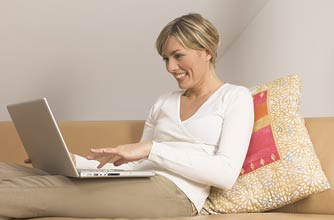 More and more of us are connecting with friends online using social networks, such as
Facebook
,
MySpace
and
Bebo
.
And while some of us are just using it as a chance to stay in touch with friends we already have, many people are making new virtual friends, who they have never met.
But are these genuine friends or something to be avoided? Linda Blair thinks they're OK up to a point. 'It's difficult to say how much you can get out of virtual friends. If you've never met them, then it's not quite the same thing as a true face-to-face friendship.'
Nothing new
Ingrid Collins says they're really nothing new. 'They're a sort of modern version of penpals. There's always been a place for corresponding with someone and never meeting with them.'
And she doesn't see any real harm in online friends. 'Each friendship is unique to each person. Some can be good for you and some can, unfortunately, be bad, but it's not necessary to meet face to face to be friends with someone.'
The reason many of us are turning to online friends is because we're becoming more and more lonely. 'We're less close to family than we used to be,' says Linda Blair. 'On top of that, we're far more mobile than we used to be and so friends come and go more easily. We are becoming an increasingly lonely society.'
So how do we make sure that we're not lonely? It's quite simple really. 'We all undervalue our friends,' says Linda. 'We all need to work at our friendships. That's the only way they stay healthy.'
Continued below...
More help and advice
-
What stage is your relationship at?
-
How to mend a broken relationship
-
The 8 rules of arguing in a relationship
-
Looking for love? Join the goodtoknow dating club