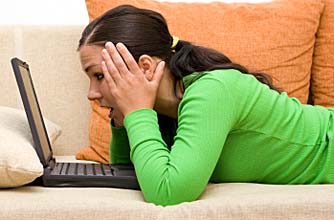 Should you be less fussy about the men you date? Modern communication means we have more choice than ever over the men we share our time with. We get to play the field and play it some more, until we find our Mr Right.
But have some of us become too choosy? Are we so focussed on finding Mr Perfect that we end up waiting forever?
Take our fun quiz and remember to keep a tally of how many of your answers fit into each category - then just count them up at the end of the test to find out what your attitude to finding Mr Right is...
Question 1
You're browsing men's profiles on a dating website. What's going through your mind?a)
I'll write to that one, and that one... You have to keep your options open, right?
b)
They've all got something wrong with them - why is that always the case?
c)
I can't help going for the ones with the nicest photos
Continued below...
-
Find single men in your local area with our Dating club