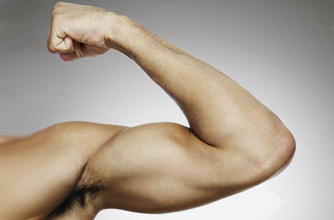 We're looking for pics of your fella for our goodtoknow REAL men gallery!

It's all well and good having a bit of celeb men eye-candy to drool over, but here at goodtoknow we want to look at real men too! That's why we want you to nominate your fella for a spot in our new REAL Men gallery by sending us a pic of him looking cute and tell us:
- How you met
- What you love most about him
- How you spend time together
And to make things that bit more fun, we've teamed up with adult shopping site
LoveHoney
to offer 10 lucky winners a fab Tracey Cox sex-kit complete with
Tracey Cox Supersex massager vibrator
and
Tracey Cox Supersex Love Lube
so you can reward your man with endless nights of passion!
We'll publish your pics in our REAL men gallery and pick our 10 winners at random to receive the prizes.
Please don't send us anything rude, naked or naughty as we won't be publishing them. We just want your favourite pics of your man looking his best. Simple!
Let us know his name (you don't need to include a surname if you'd prefer not to), and the other details mentioned above in an email along with the photo.
Email it all to us at
goodtoknow@ipcmedia.com
and we'll add the best ones to our gallery.
Continued below...
Where to next?
- Check out
LoveHoney's fab range of sex toys
-
Hot celeb men gallery!
-
10 love-life commandments
-
Quiz: What kind of couple are you?