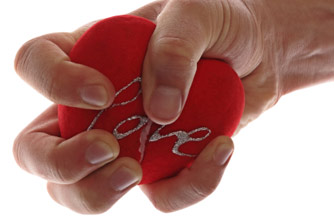 Why do some men cheat? We take a look at some of your stories and give advice on what you should do if your man's be unfaithful...
Andie Stevens, 38, did everything in her power to be the best wife she could. She ironed her husband Mike's shirts and made sure his dinner was on the table when he got home. She was faithful, attentive, loving - she even trained as a beautician so she could always look her best for him. Mike's friends used to tell him they were jealous of him having such an amazing wife, and Andie felt appreciated and loved.
But after 10 years of marriage, Mike started staying out late, saying he was drinking with the boys. And just as Elin discovered sex texts on Tiger's phone, it was technology that was also Mike's fall-down. When he started taking his mobile to bed with him and Andie overheard his whispered conversations, she was suspicious enough to follow him out one night and caught him meeting the woman he was seeing.
Mike told Andie that he'd had an affair because it was fun. 'He said we didn't have much of a laugh any more. But we ran a successful business and worked seven days a week. Often, I'd be too tired to go out but I thought that was understandable,' says Andie.
Janice warns that the feeling of 'we always do the same thing, we never do anything different' often encourages an affair.
'You have to make the effort to do different things together and break the routine if you've got into one. Variety is important. Otherwise, you can feel like there's nothing new to discover about each other.'
Mike agreed to try counselling to rebuild his marriage, but after one session he made the decision to leave. Psychotherapist Leila Collins believes that often the reason for cheating is just plain greed and the simple inability to resist temptation.
'There are many men who are happily married but will play away from home simply because they think they can have their cake and eat it. But if there are problems in a marriage or relationship, a man is more likely to take up an opportunity if it comes along.
'Opportunity is a huge factor in infidelity - if it's there for the taking, many can't say no. That's especially true if they're feeling insecure and want the boost of someone wanting sex with them,' says Leila.
Lisa Hanson, 39, believes her husband wouldn't have had an affair if working away from home hadn't given him the opportunity.
For the couple of months, Roy would bring flowers when he came home at the weekends and was extremely affectionate. After he'd gone, Lisa would find little love notes left in the fridge, under her pillow or in a book she was reading. Then one weekend he came home and admitted that he'd met someone else while he was away.
'I sobbed my heart out. I'd known Roy for 20 years and he was my best friend. But in that instant I felt like I'd never known him at all.
'I told him to leave and he moved out that day. We'd made it clear to each other that we wouldn't forgive adultery and my views hadn't changed,' says Lisa.
However much it hurt, Lisa saw the situation as black and white: 'I suspect Roy cheated on me because I think he was feeling a bit insecure in his new job and out of his comfort zone. But the reasons weren't important. What mattered was that he'd betrayed me.'
She and Roy are now divorced.
There are some, like Lisa, who simply feel too hurt to give their husband and their marriage another chance. But for many, there is love after marriage even if you fear the trust has gone, says Janice. 'Look at what you have to save and you may still find something worth having and rebuilding.'
Cheating doesn't have to mean the end
The building blocks to surviving infidelity are:
Truth
Go and see a counsellor together. But the one who's been unfaithful must be prepared to tell the truth about what they've done, why they believe they did it and the problems they perceive to be in their relationship.
Reconciliation
If you value your relationship and want to learn to forgive, then you can move on from a one-night stand or an affair and rebuild what you had.
For relationship advice and marriage counselling, go to
relate.org.uk
or call 0300 100 1234
Continued below...
Where to next?
-
Do you suspect your man? Signs he could be cheating
-
Coping with his affair
-
More of your relationship stories