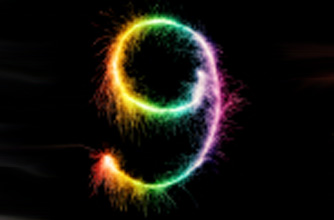 Love test results: Love number nine
As a couple...
Nine is the most romantic love number. You care deeply for each other and see your relationship as about friendship as well as love. Your door's always open to friends and family and you're both always a sympathetic shoulder to cry on.
You're smitten with each other and you share all your interests and friends.
Strengths:
You have the same sense of humour so never grow tired of each other's company. You have a great deal of respect for each other and always seek each other's opinion.
Weaknesses:
You tend to feel a bit lost when your partner's not around. You really depend on each other and this can lead to anxiety and stress. You're both very sensitive and tend to get hurt quite easily. You can be quite naive when it comes to everyday life which can mean as a couple people take advantage of your kindness.
How to keep the love flowing:
Romantic, caring and considerate - love number nine has it all! Maybe try experimenting a bit more in the bedroom department, but generally you've got your love-life covered!
Sex positions:
It's high time you tried something really naughty, so we're suggesting you have a look through our
Kama Sutra
positions for something really special. Try them all for explosive sex!
Sex tips:
Don't be scared to try new things. A bit of naughtiness in the bedroom could be just the thing to make yours the perfect relationship! Try some
sex toys
to really spice things up.
Continued below...
Where to next?
-
Horoscope compatibility quiz
-
Horoscopes love-o-meter
-
More sex positions!