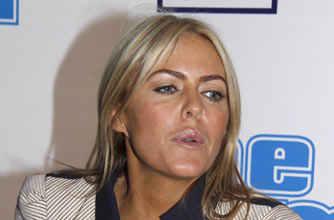 Relationship problems file
Case: Why can't I find Mr. Right?


With recent reports that Patsy Kensit's fourth marriage is now over, it seems like the troubled actress has once again lucked-out in the love stakes. And with three failed marriages behind her and kids from two of those marriages, will Patsy be back on the hunt for her elusive Mr. Right?


If like Patsy, you're a relationship addict who tends to move in and out of relationships fairly often, you'll be able to relate to Patsy's difficulties. You might start to see patterns of behaviour emerging in your relationship history and often these habits can be hard to break.
Relate
relationship counsellor
Mo Kurimbokus
says: 'Understanding how you manage to select your partners in the first place can help you to make different choices in the future so that you can avoid running into the same kind of difficulty.'
It helps to take a good look at your past relationships to see what has and hasn't worked about them. Try to be as honest as possible with yourself and see if there are any patterns in behaviour that you can try to work on. If you struggle with this, then the help of an expert relationship counsellor could provide you with a bit more of a clearer perspective.
'A great way forward for you is to seek the help of a professional counsellor who can help you to look at yourself and the patterns in your previous relationships that keep repeating themselves,' Mo adds.
Tips to break the serial relationship cycle:
Go back to the beginning. It helps to take a good look at the reasons why you've entered into a relationship with another person and what it is that attracted you to them to begin with. This way you can avoid any repeated mistakes and look out for any warning signs

Spend time with a man platonically - just as friends. This can help you understand and relate to the male mind better
Write a timeline of your previous relationships noting down the positives and negatives. This can help you identify when and why things went wrong, and see where the patterns are
Try and be realistic. While it's great to believe in 'the one', it's useful to remember that Mr. Right's not always perfect - he's only human and is bound to have the odd annoying personality trait. Try to be fair!
While it's important not to rush into a relationship - especially if there are kids involved - don't be put off by your experiences. Try to stay positive and just take your time with him. If he's worth being with then he'll be patient and understand your need to take things slowly

Relate offer a confidential counselling service in locations across the country. Visit Relate.org.uk to find your nearest counsellor.



Continued below...



You could also have a look through our advice on how to survive a break-up