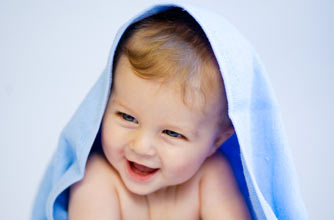 We've teamed up with our sister magazine Woman's Own
and their counsellor Emma Marlin to solve your relationship problems.
This week she helps a mother whose daughter had a baby at sixteen-years of age.


QTwo years ago my sixteen-year-old daughter got pregnant to a boy the same age and kept the baby. I love my grandson but his father rarely attends college, preferring to hang out with his friends and smoke marijuana. They keep breaking up and getting back together and as my daughter lives at home this means the arguments happen under my roof. I want my grandson to have a father, but all he has is an excuse for a father.
- Lynne, Norwich
Emma's advice


You can't change this young man's behaviour. Neither can you stop your daughter from breaking up and making up. But you can her to make better choices.
1. Stay hopeful. Next time they split, don't focus on what a loser your daughter's boyfriend is as she'll run right back to him. Instead focus on how she can improve her life and on things she can do to build up her self-esteem. Things like...
2. Education. This is the key to a brighter future. Have you or your daughter been in touch with your local Sure Start project? They can offer advice on courses and childcare options. Ring 0800 234 6346.
3. Set down boundaries. You need to be clear about what you will and won't accept and that you won't stand for the comings and goings of her partner any more. Insist that she establishes a visitation schedule. This will also benefit your grandson who is probably not getting the regular contact with his dad that he deserves.




Continued below...



Still looking for more advice?

- See more Ask Emma

- Relationship advice

- The latest from Woman's Own