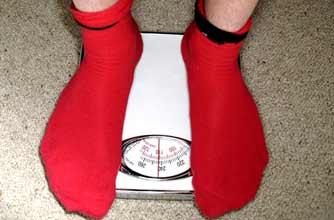 We've teamed up with our sister magazine Woman's Own and their counsellor Emma Marlin to solve your relationship problems.
This week she helps a woman who is worried about her husband's weight.



QOver the years my husband has put on at least 20kg through drinking and overeating. He says he doesn't want to give up beer and if I loved him, I'd accept him as he is. We have three kids and I love my husband but I don't love what he's doing to himself. How can I help him see this problem is only going to get worse?
- Pip, via email
Emma's advice


If you want your husband to take responsibility for his health, you need to stop doing it for him. While you are on at him about his eating habits, he can focus on how unloving you are being, rather than his weight. It's vital you tell him you love him, lean and large, and that you're only worried because of the implications for his health. Offer your support if he wants it, in terms of cooking and exercise, then leave it at that. If he decides to take action, I recommend Waist Disposed by Dr John Briffa (£3.99, Amazon).




Continued below...



Still looking for more advice?

- See more Ask Emma

- Relationship advice

- The latest from Woman's Own