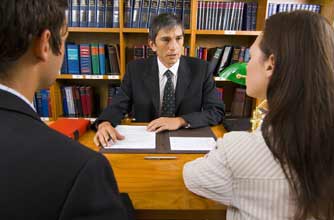 We've teamed up with our sister magazine Woman's Own and their counsellor Emma Marlin to solve your relationship problems.
This week she helps a woman who is in a relationship with a married man.


Q Five years ago I met a married man who fell in love with me. I was fresh out of divorce and knew he was married, so we didn't communicate for three years, but when we did our relationship quickly intensified. Now he is trying to talk me into a long-term relationship. He says he is ready to leave his wife, but I don't want to be the cause of his family's break-up. I'm torn between my heart and my conscience. What should I do?
- Allanah, Yorkshire
Emma's advice


Tell him you'd love to hear from him but only after he's divorced. Doing this will take a lot of will power and you what have to lie to anybody about what role you played in his break-up. By taking such a strong stand, you'll also find out if this man really loves you. If he's serious he will leave under his own steam and any relationship you and he then have will be all the healthier for it.




Continued below...



Still looking for more advice?

- See more Ask Emma

- Relationship advice

- The latest from Woman's Own